Community fundraising event hosted by Chick-fil A, Montgomery, Texas
April 11, 2022
Montgomery County Coalition Against Human Trafficking Event
October 16, 2021
WINGS Ministries 4th Annual Fundraiser
Speakers
Guest speaker, President Freel shared the platform with keynote speaker, R. Jack Cagle, Harris County Precinct 4 Commissioner.
WINGS Ministries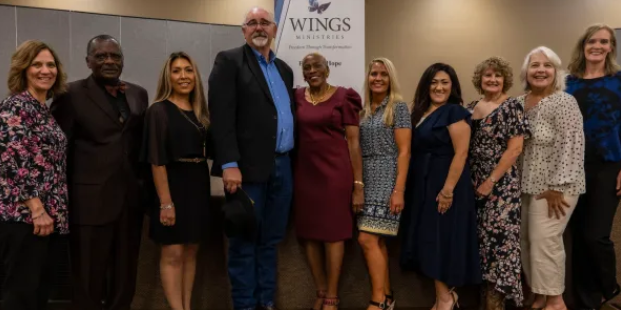 Irma Barbee, Executive Director with
Board of Directors, staff, and volunteer spotlight representatives.
Community Engagement Forum- July 7, 2021
Hebrews Coffeehouse
Owners Geoff and Marsha Wood hosted and sponsored our first forum.
Engaging Presentation
PowerPoint presentation by WOHAD's president, Janice Freel.
The forum was designed to raise public awareness and solicit support with launching our housing initiative.
Testimonial Period
Tonya Gaines tells her story and why there's a need for more resources for women involved in the criminal justice system.
Christmas Bells of Joy campaign 2020
Pastor Derrell Foster at IRISE church, partnered with Women of Honor and Destiny, to collect donated toiletry items for 1500 women at Plane State Jail.
Homelessness rates are higher for people who were formerly incarcerated, especially those who are people of color and women.
Christmas Bells of Joy campaign 2020
Women of Honor and Destiny donated hygiene kits to Harris County Sheriff's Office Mentoring Mom's reentry program.